Construction activity
Our design office will produce a complete manufacturing documentation of machines or their components. To accomplish such purpose a CAD program Catia V5 is available, facilitating an effective and fast development of the structural units and basic analyses of their functionality thanks to the parametric 3D modeling.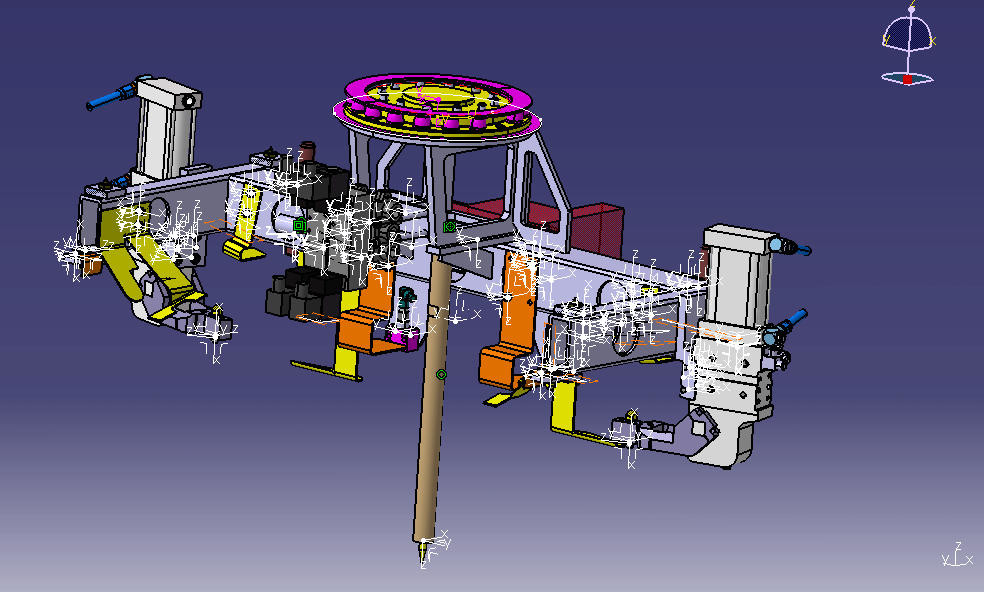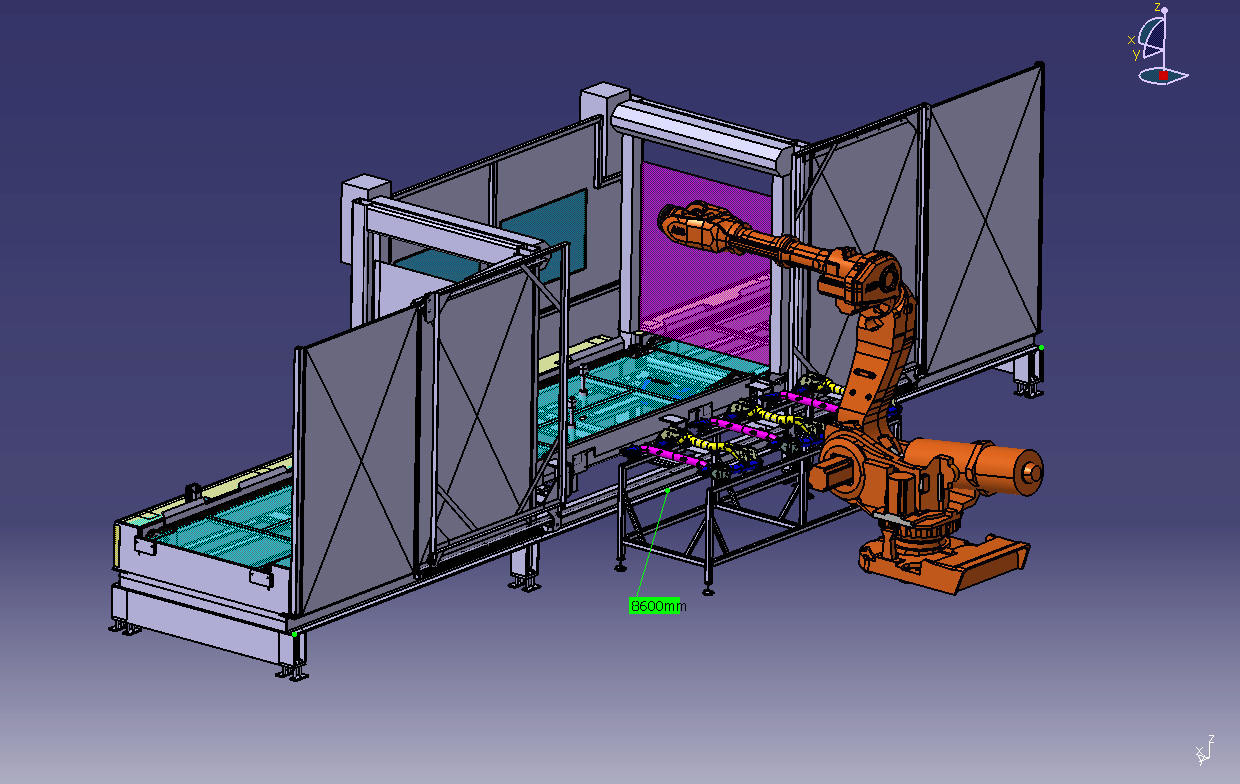 Our designers are experienced mainly in the field of the design of welding and machining fixtures, handling technology, automation units and robotized stations. Furthermore, they are able to design pneumatic and hydraulic connections of the machines and in co-operation with electrician engineers and programmers to design the control system of machine or equipment.
Welding and machining fixtures
Our design department will provide a complete development of the fixture, from the project of the fixture concept, taking into account applied production technology as well as the requirements to the product accuracy, through 3D proposal and analysis of functionality and collision- free accessibility of the product by the tool (e.g. in case of the robotic welding with the use of the program Delmia), proposal of pneumatic or hydraulic connection and design optimization from the point of working process and manufacturing costs up to the drawing documentation. To design the fixture concept we either follow the factual requirements of customer or the recommendations of designer.
Handling technology
In the field of handling technology we provide the construction of simple conveyers, robotic clutches, automatic handlers (pneumatic, hydraulic as well as with actuating mechanism), or simple manually controlled handlers. In co-operation with our partner we will also provide the construction and delivery of complex hung transport systems.
Automation
Our design office will propose and design various automation and automatic units. These are e.g. swivelling tables and positioning devices, containers, feeders, handlers, assembly machines and lines.
Robotization
In the field of robotization we offer the delivery of robotized work stations, from the initial design, prepared by designer, to the assembly in the plant of customer and the equipment actuation. Within the framework of the construction we will draft the documentation to all partial equipment of the work station. The analysis of functionality of the individual units and analysis of the robot movements by means of the program Delmia are matter of fact.
We also offer
Delmia analysis of robotized work stations or fixtures not designed by our office. Within the framework of this service we will draft the documentation which will either confirm the functionality of the work station (fixture), or will propose modifications needed for the correct function of the equipment.
Service and maintenance instructions.